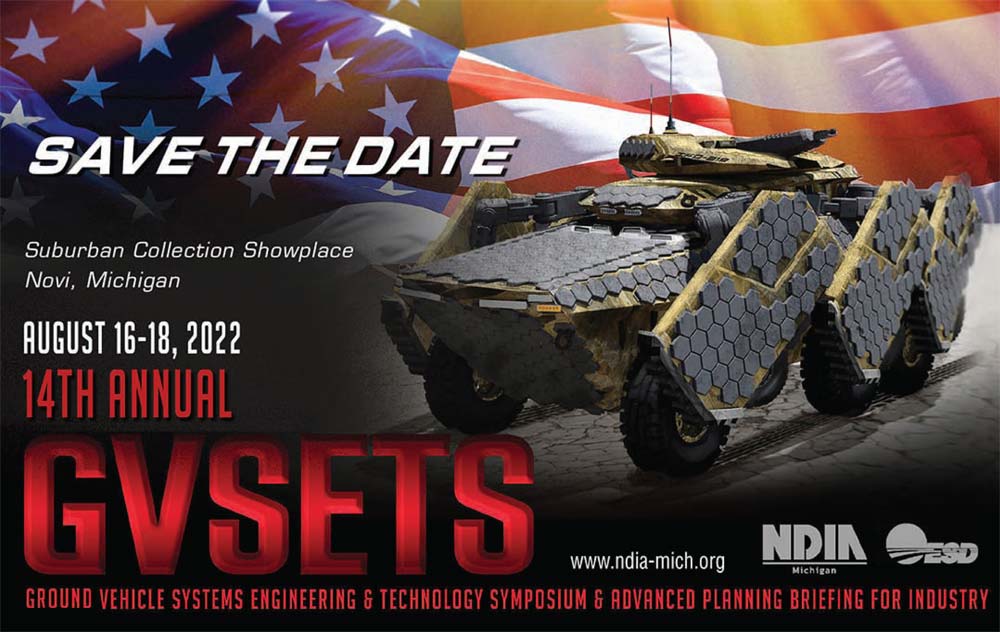 GVSETS & APBI
GVSETS & APBI provides the opportunity to personally network and share technical research to approximately 1,500 attendees.
Scientists and engineers from government, academia and industry are invited to submit papers for the National Defense Industrial Association (NDIA) Michigan Chapter's 14th Annual GVSETS & APBI, in coordination with The Engineering Society of Detroit (ESD).
NDIA is dedicated to enabling our warfighters to have access to the best capabilities available. Technology solutions that bring operational capabilities can be developed by academia, industry, government, or a combination of them. The challenge becomes how to integrate those solutions into current and future military ground vehicles in the most innovative ways. The focus of the 2022 Ground Vehicle Systems Engineering Technology Symposium (GVSETS) is on developing warfighter technology solutions for the future fight.
TECHNICAL PAPER TOPICS
The selected Papers will be published through Google Scholar and presented at the event.
Advanced Materials & Manufacturing
Autonomy, Artificial Intelligence & Robotics
Cybersecurity of Ground Systems
Digital Engineering / Systems Engineering
Modeling Simulation and Software
Power & Mobility
OPSEC review is required by all government authored/funded papers. Please allow two weeks for OPSEC process prior to submission dates.
For more information about GVSETS & APBI, contact This email address is being protected from spambots. You need JavaScript enabled to view it..