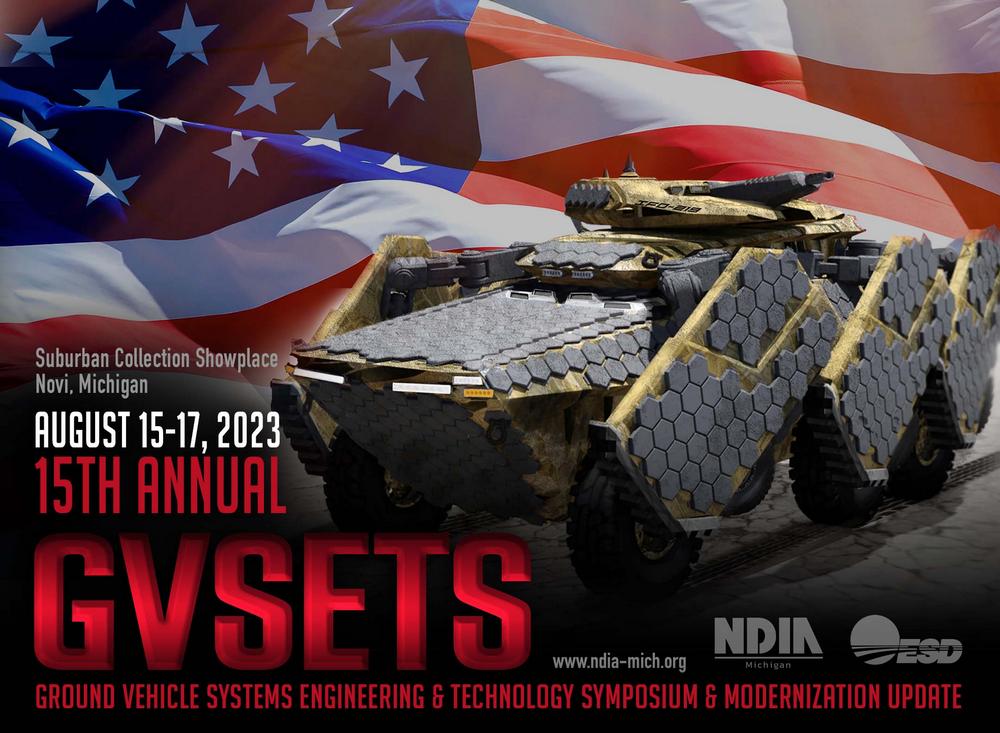 14th Annual GVSETS Call for Papers
August 16 – 18, 2022
WARFIGHTER TECHOLOGY SOLUTIONS FOR THE FUTURE
NDIA is dedicated to enabling our warfighters to have access to the best capabilities available. Technology solutions that bring operational capabilities can be developed by academia, industry, government, or a combination of them. The challenge becomes how to integrate those solutions into current and future military ground vehicles in the most innovative ways. Therefore, the focus of the 2022 Ground Vehicle Systems Engineering Technology Symposium (GVSETS) is on developing warfighter technology solutions for the future fight. This live and in person event will serve as forum for engineers and scientists to connect and build relationships to solve the future challenge for our warfighters.
To facilitate this discussion, the NDIA Michigan invites you to submit a technical paper which details how your technical work is developing warfighter technology solutions for the future fight. Selected papers will be presented on August 16th and ultimately published through Google Scholar.
The GVSETS topics includes:
Advanced Materials & Manufacturing
Autonomy, Artificial Intelligence & Robotics
Cybersecurity of Ground Systems
Digital Engineering / Systems Engineering
Modeling Simulation and Software
Power & Mobility
Key dates include:
April 1, 2022 - Draft Paper submission deadline *
May 6, 2022 - Notification of acceptance
June 17, 2022 - Final paper submission *
August 1, 2022 - Final presentation submission *
August 16, 2022 - Paper Presentation
*This timetable does not include time required for OPSEC review which is required by all government authored/funded papers. Please allow two weeks for OPSEC process prior to submission dates.
Technical Paper Template (LaTeX) LaTeX PDF